Nagoya Design DO! 2010
The result of the Final Screening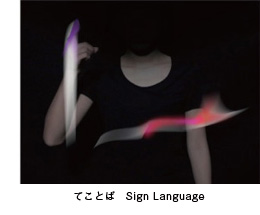 The Final Screening of Nagoya Design Do! 2010 was held on Friday October 8th with open doors.
From among the 31 finalists, a Grand Prix as the best overall work, 4 Division Prizes from each division, and 20 Honorable Mention works were selected. From the total of 1,503 works submitted to the competition, the Grand Prix was awarded to "Sign Language" by Ms. Yuri Yoshida of Japan.

Details of the Grand Prix, Division Prize and Honorable Mention works are scheduled for display on this website in late November. Also, an exhibition of Prize-Winning and Honorable Mention works will be held as described below.



An exhibition of the 5 Prize-Winning works, including the Grand Prix, as well as 20 works selected for Honorable Mention.
Exhibition Period
November 25th (Thur.) to December 5th (Sun.), 2010
11:00 to 20:00 (open every day during exhibition period)
Venue
Design Gallery,
International Design Center4F Design Gallery
price
Free Admission

Division 1 Product Division
Division 2 Spatial Division
Division 3 Visual Communication Division
Division 4 Other Division
Prize
Title of Work
Name of Applicant
Nationality (Residence)
Gender
Co-
designer
Prize Winners
Grand Prix
Sign Language
Yuri Yoshida
Japan
Female
Division 1 Product
Safety Slope
Shinya Yoshida
Japan
Male
○
Division 2 Spatial
Hokkori-sama
Fuyuma Yano
Japan
Male
Division 3 Visual
Communication
Save the river Jadro
Igor Carli
Croatia
Male
Division 4 Other
The multimedia interactive interface of pregnancy
A Lian Lin
Taiwan
Female
○
Honorable Mention
Division 1 Product
Water Curtain
Ryoichi Nakagawa
Japan
Male
Possible effort
Kazuki Satou
Japan
Male
○
Life Badge
Lee Yun Qin
Singapore
Female
LOL-Light Up Our Life
Yu Chi Chiu
Taiwan
Female
Minimal 3D Furniture
Tatsuho Satou
Japan
Male
graffiti eraser
Kaori Yamamura
Japan
Female
○
Storebin
Xiaoman Wang
China
Male
The Ark
Tsui-Wei Lin
Taiwan
Female
○
Division 2 Spatial
Sawara~a waterside which is vanishing. Now a method to create such waterside
Ai Narita
Japan
Male
Rooftop Forestation
Chika Tsuchida
Japan
Female
Space for both people and animal
Hayato Isezaki
Japan
Male
○
Division 3 Visual
Communication
Looking through
Zhou An Bin
China
Male
Something we don't see
Zi Qun Chan
Taiwan
Male
Happy Naming
Takeshi Hoshi
Japan
Male
Home, sweet home
Yo Yu Kuo
Taiwan
Female
Turning point Campaign
Yuichi Kimura
Japan
Male
○
Save Energy, Save Me
Szu-Yu Liu
Taiwan
Female
○
Division 4 Other
denge (to listen not to hear)
Aulia Amanda Santoso
Indonesia
Female
○
EXIT! Phone Application
Rui Lai
U.S.A. (China)
Female
Alphabet Gummy
Naoki Morita
Japan
Male
○