Collection Exhibition Series Vol.17
Streamlined
Streamlined (Exhibition venue)
This is a serial exhibit in which we show, on a theme-by-theme basis, our nearly 2,000 examples of art deco design from the 1930s in the United States, pieces that form the cornerstone of 20th Century design history and also affected Japanese industrial design. In volume 17, we showcased design that exhibits the characteristics of streamlining, the symbol of modern design of the time that took the world by fire.
■Exhibits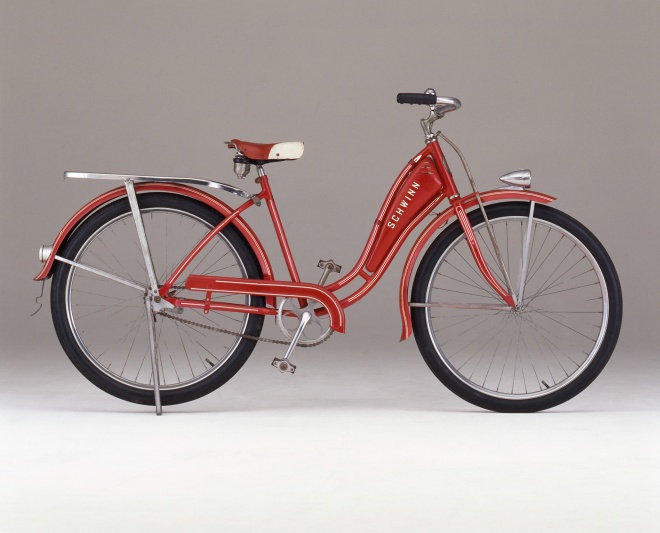 Dinnerware "American Modern"/Year: 1937/Manufacturer: Stubenville Pottery/Designer: Russel Wright (Left)
Bicycle/Year: 1941/Manufacturer: Schwinn (Right)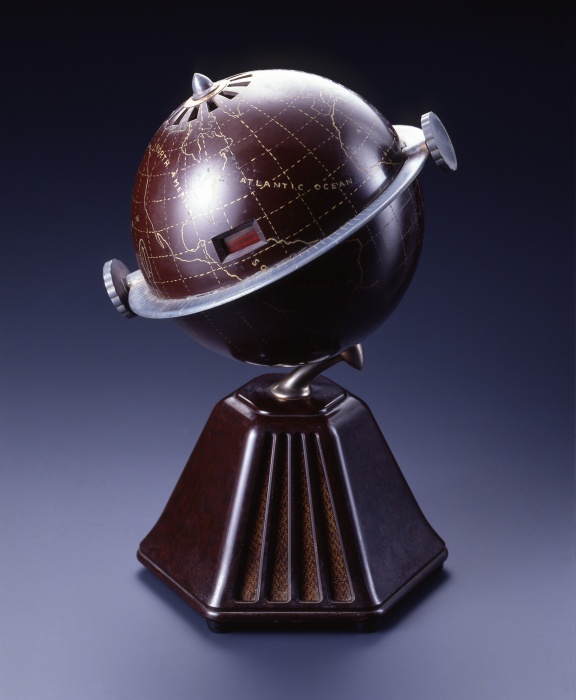 Globe Radio/Year: 1935/Manufacturer: Colonial/Designer: Raymond Loewy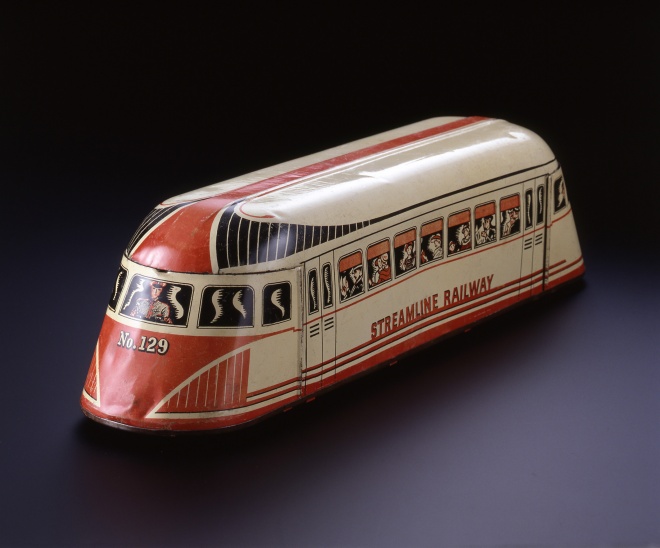 Tin Toy Train/Era: Mid-1930s (Left)
Club Chair and Ottoman/Year: 1934/Designer: Donald Deskey (Right)
IdcN Collection Exhibition Series vol.17
Streamlined
Period: November 16, 2011 – December 3, 2012
Venue: Collection Gallery, International Design Center NAGOYA
Organizer: International Design Center NAGOYA Inc.