home>
1930s Magazine Ads: American Advertising and Design

Collection Exhibition Series Vol.6
1930s Magazine Ads: American Advertising and Design
1930s Magazine Ads: American Advertising and Design (Flyer image)
We have assembled a unique group of magazine advertising for this exhibit. The display highlighted not only the beauty of the graphics but also the objects of daily life that effected such a profound change in lifestyles at the time: electronic products, kitchen goods, fashion baubles…. The advertising, bold and fun, helps us understand the atmosphere of the era.
The mass production and mass consumption movement that began in the 1930s America spread to the whole world at a remarkable speed, together with its economic effect, created a new culture representative of this century. In the background of this trend, not only improvement of productivity by technological innovation but also overwhelming advertising power which was made possible by mass media development can not be overlooked. People expand the image from heart-tickling attractive advertisements, and they felt richness there.
In the 1930s and 1940s, new media such as television and radio appeared one after another, but advertisements using paper as a medium had great results in terms of their penetration rate. In the magazine advertisement of the 1930s where illustration played the leading role, many are unique, its high expressive power received a lot of needs from home appliance market, fashion industry, transportation industry and others that have developed remarkable development at that time.
At the time when a "streamlined" locomotive ran in the town where the railway was maintained, and in the home the toaster and the vacuum cleaner announced the arrival of a new era, the magazine, from specialized magazines to news magazines repeated diversification and number-of-copies competition, and kept giving people new information. From the advertisement of those days when the lifestyle suddenly changed with the speeding up of information, the richness that people imagined in new technologies and products is straightly transmitted.
■Exhibits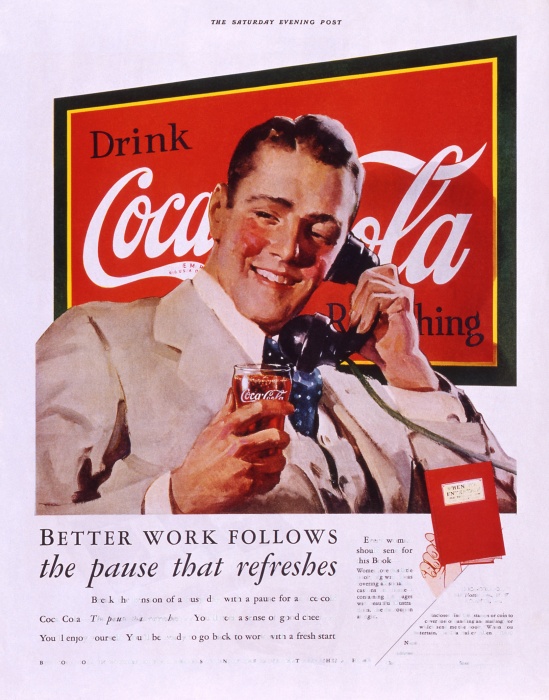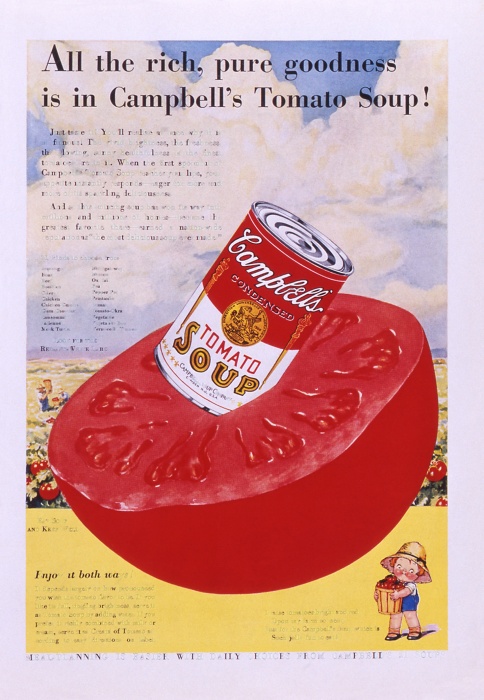 Magazine Advertising "Coca-Cola"/Publication: THE SATURDAY EVENING POST/Year: 1932 (Left)
Magazine Advertising "Campbell's Soup"/Publication: The American Magazine/Year: 1932 (Right)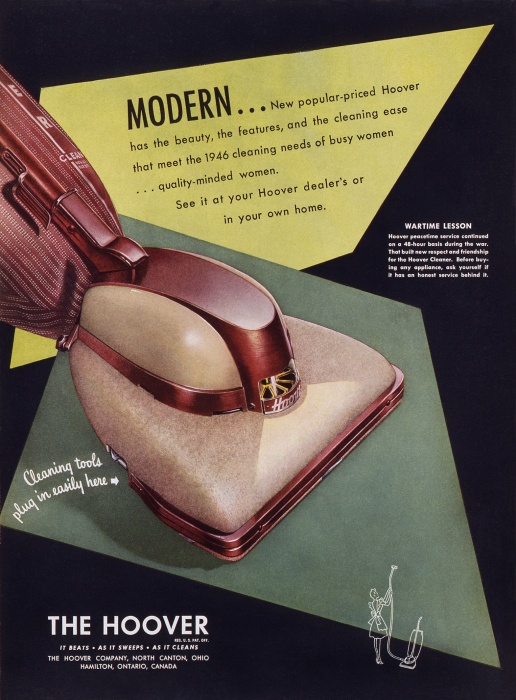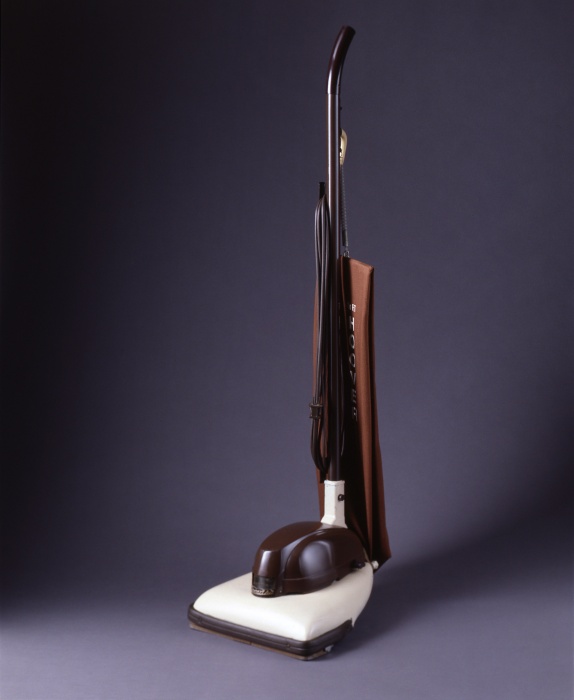 Magazine Advertising "Hoover Vacuum Cleaner" (Left)
Vacuum Cleaner/Year: 1932/Designer: Henry Dreyfuss/Manufacturer: Hoover Ltd (Right)
Design Museum Collection Exhibition Series Vol.6
1930s Magazine Ads: American Advertising and Design
Period: January 26 – February 13, 2000
Venue: Design Museum+Design Gallery, International Design Center NAGOYA
Organizer: International Design Center NAGOYA Inc.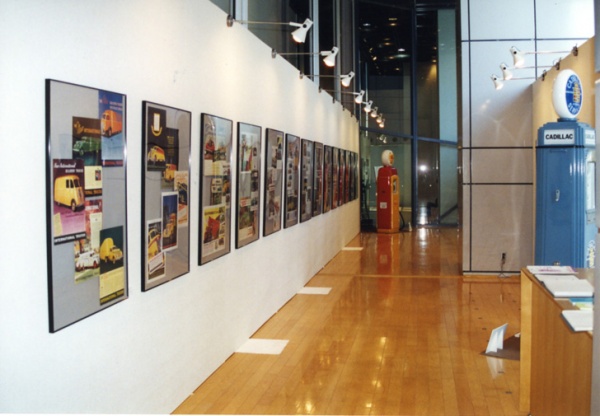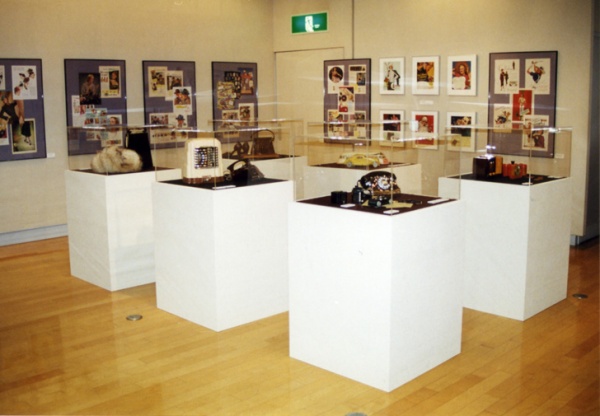 1930s Magazine Ads: American Advertising and Design (Exhibition venue)