home>
Magazines: 30s, The Golden Age of American Magazines

Collection Exhibition Series Vol.9
Magazines: 30s, The Golden Age of American Magazines
Magazines: 30s, The Golden Age of American Magazines (Flyer image)
Magazines: 30s, The Golden Age of American Magazines (Exhibition venue)
In this volume, we looked back on the 1930s, when the familiar medium of the magazine developed so rapidly, and probed the social circumstances surrounding their rise and the appeal of the graphic expression of the era. On display were about 200 volumes, including such representative titles as LIFE, Fortune, DELINEATOR and THE SATURDAY EVENING POST, as well as ordinary products that gave voice to the social situation of the day. Visitors enjoyed connecting with the rich and energetic world of 1930s design through the medium of magazines.
In the United States in the 1930s, various magazines were launched or renewed at an unprecedented speed and scale.
"LIFE" became a photojournalism magazine representing the 20th century with a novel composition, "THE SATURDAY EVENING POST" got overwhelming directive in the middle class, "Fortune" became a topic in the illustration of the cover, and "DELINEATOR" won female attendees in the fashion feature. Its diversity and gorgeousness are striking.
For these rapid developments, progress in printing technology and establishment of earnings system in publication have played a major role. Magazines that were of limited knowledge class at the end of the 19th century have transformed into higher quality information sources for the general public by volume production and gorgeous visualization. The color figures that had been relied on hand coloring were incorporated in magazines of tens of cents with multicolor rotary presses, and at the same time, their colors brought valuable income to publishers as effective advertising media.
The characteristic of the group of magazines in the 30s and the greatest attraction is in its visual expression. Aside from "LIFE" which appointed excellent photographers one after another, "THE SATURDAY EVENING POST" known for illustration by Norman Rockwell, many of the magazines boasting prosperity overflowed with innovative and powerful appeal, today artistic value is also increasing. Not only sophisticated graphics and effective characters by designers and photographers, but also the sensitivity and competence of the editors who put together them are worthy of attention. From well-beautiful things aiming at the intellectual middle class to expressions that sell gossip and strange ideas, manifold variations due to the target are splendid.
■Exhibits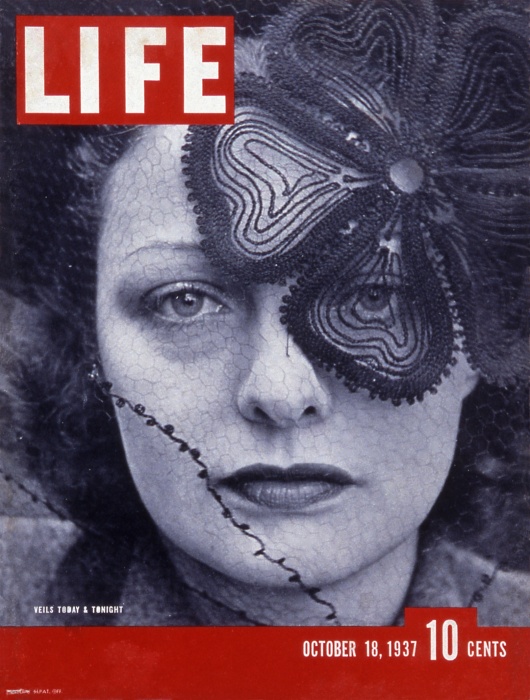 LIFE/Issue: October 18 1937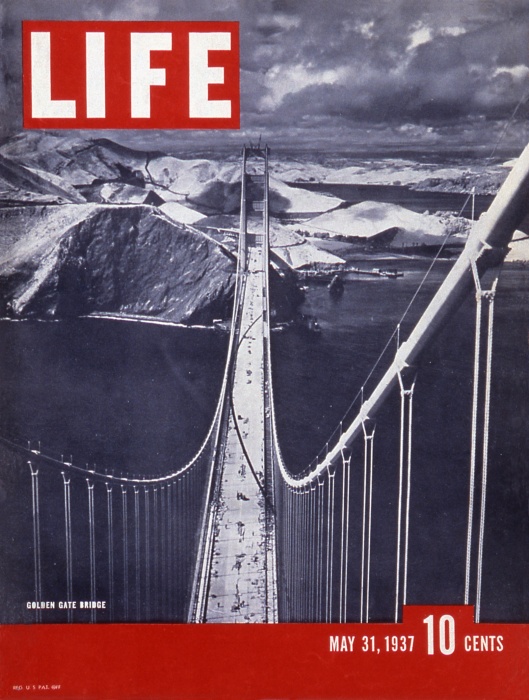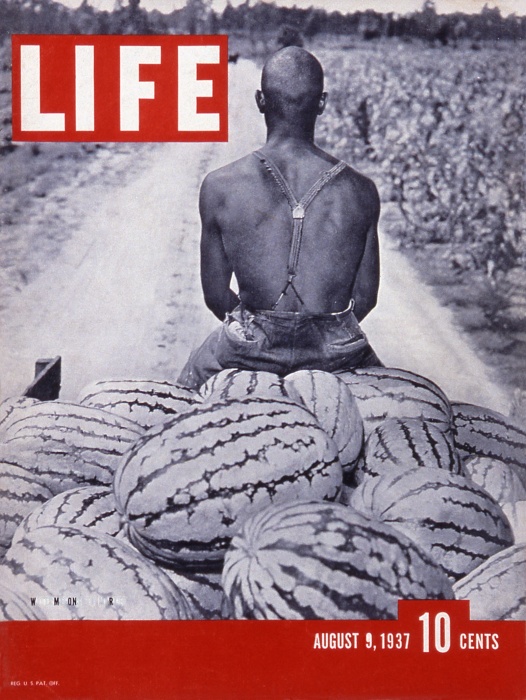 LIFE/Issue: May 31 1937 (Left), August 9 1937 (Right)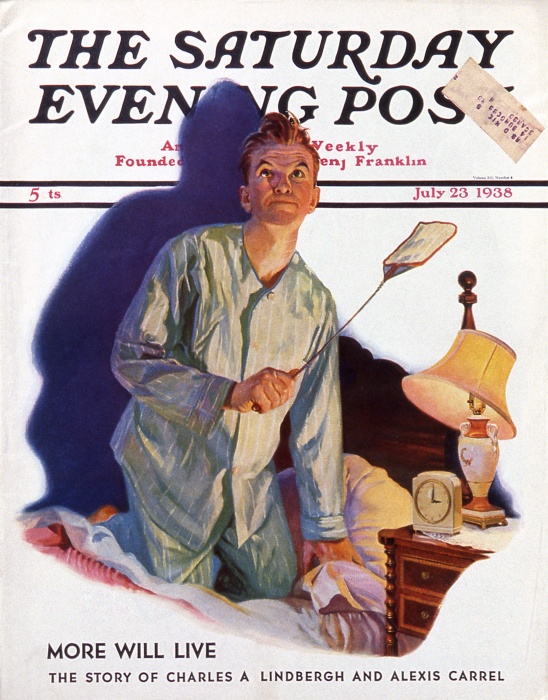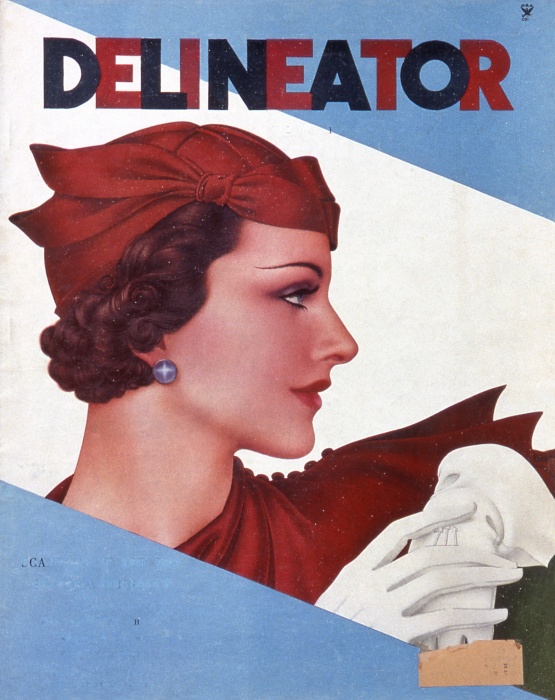 THE SATURDAY EVENING POST/Issue: July 23 1938 (Left)
DELINEATOR/Issue: July 1934 (Right)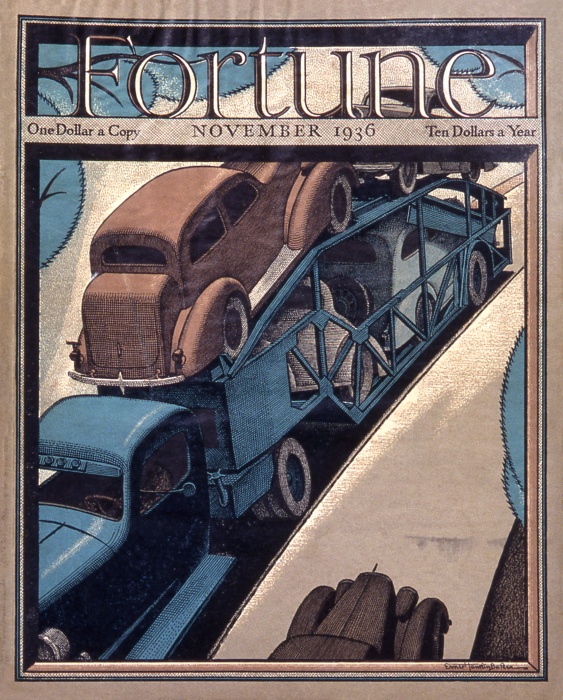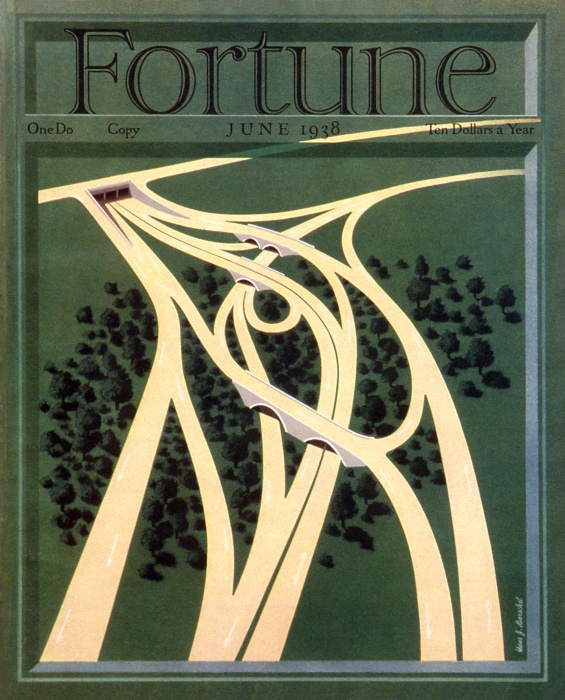 Fortune/Issue: November 1936 (Left), June 1938 (Right)
Design Museum Collection Exhibition Series Vol.9
Magazines: 30s, The Golden Age of American Magazines
Period: March 28 – May 11, 2003
Venue: Design Museum, International Design Center NAGOYA
Organizer: International Design Center NAGOYA Inc.