home>
Ziggurat Design 30s "American Art Deco and Skyscrapers"

IdcN Collection Exhibition Series vol.23
Ziggurat Design 30s "American Art Deco and Skyscrapers"
IdcN Collection Exhibition Series vol.23
Ziggurat Design 30s "American Art Deco and Skyscrapers" (Flyer image)
In the early 20th century, the new design style called Art Deco flourished in Europe. America was growing economically from the late 20s to the 30s, and it was there that new elements were added to the style that then spread around the world.
Art Deco design had always been distinguished by its geometric expression. As skyscrapers started springing up one after another in the New York skyline, the simple yet powerful stepped "ziggurat pattern" formed by the towering buildings rejuvenated the art nouveau style, which had traditionally emphasized curved lines. Over and over, new buildings towered higher than the last, as if competing to reach the sky itself. Soon the tallest of them came to be known as "skyscrapers," symbols of new technology and the new urban lifestyle of the time.
IdcN Collection Exhibition Series vol.23: Ziggurat Design 30s "American Art Deco and Skyscrapers" features furniture, lighting fixtures, and commercial products that incorporate the ziggurat pattern. This is a fine opportunity to experience the modern American lifestyle scene, a time of economic growth and new design styles representing what is sometimes called the Machine Age.
American Art Deco Collection
The International Design Center NAGOYA houses a collection of American design products from the Art Deco period of the 1930s. In the history of 20th century design, such American design products had a major influence on Japanese industrial design. The collection includes over 2,000 pieces, including graphic art works, furniture, tableware, and a wide array of products that featured in all aspects of people's lives.
Our Collection Exhibition Series showcases works from the collection based on a theme selected for each show.
■Exhibits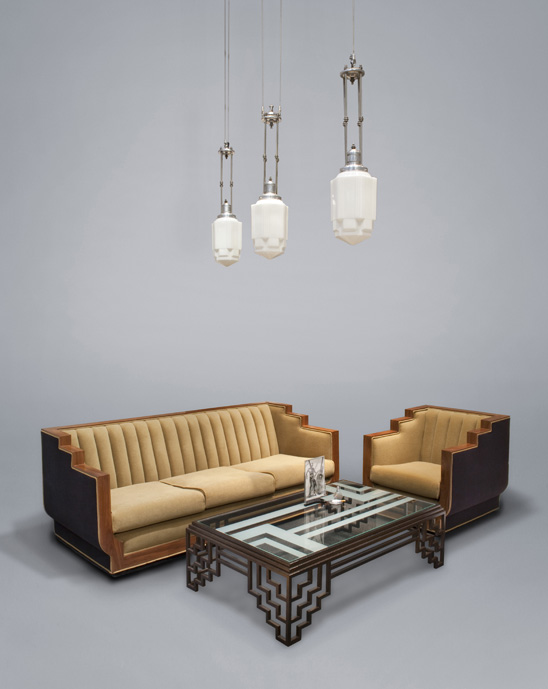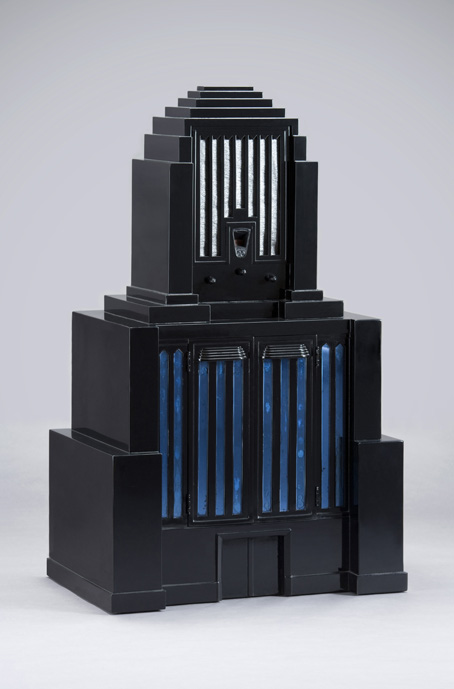 Living Room Set/Year: 1929/Designer : Paul Theodore Frankl (Left)
Skyscraper Radio/Era: Early 1930s/Manufacturer: RCA (Right)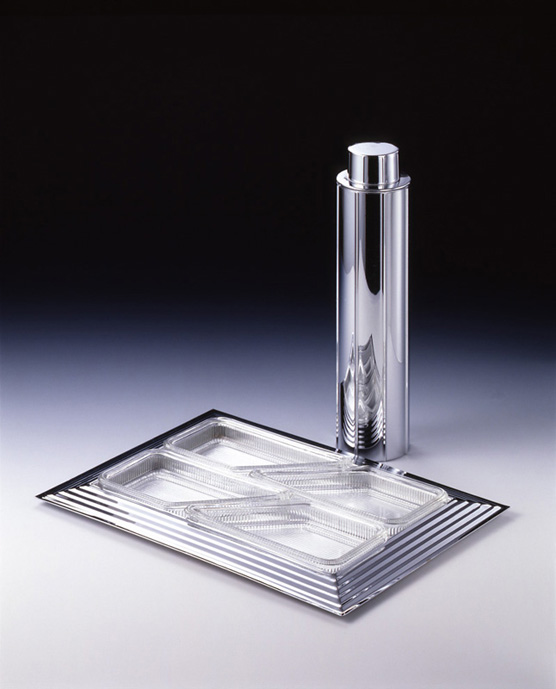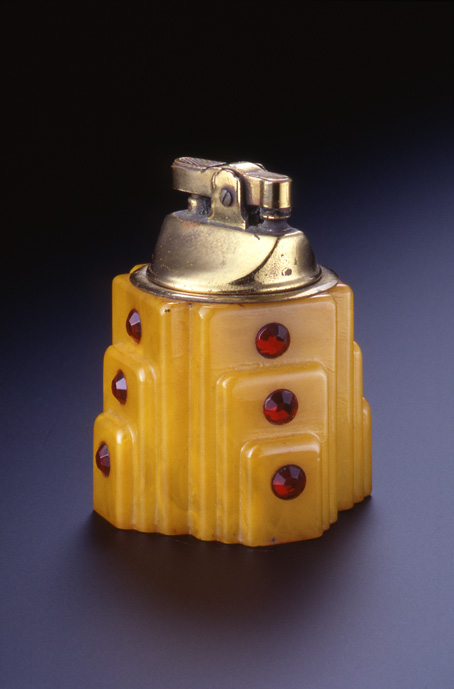 Skyscraper Cocktail Shaker and Tray/Year: 1934/Designer : Norman Bel Geddes (Left)
Plastic Lighter/Era: 1930s (Right)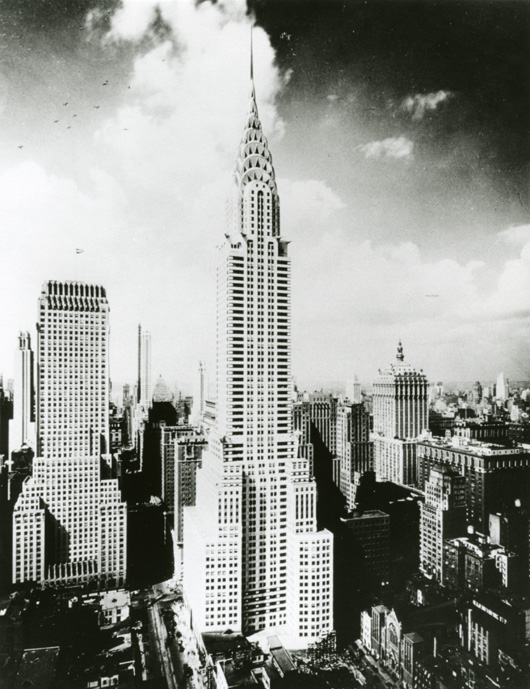 Chrysler Building/Year: 1928/Chrysler Corporation
IdcN Collection Exhibition Series vol.23
Ziggurat Design 30s "American Art Deco and Skyscrapers" 
Period: August 9 – September 9, 2018
Venue: Design Gallery, International Design Center NAGOYA
Organizer: International Design Center NAGOYA Inc.