home>
creators shop Loop Showcase
creators shop Loop Showcase

at Nagoya City Museum: Special Exhibition "Enveloping Patterns"
The creators shop Loop which supports creators' founding and expansion of sales channels, will set up a display corner for a limited time during the special exhibition period of the Nagoya City Museum. In line with the Special Exhibition "Enveloping Patterns", creators dealing with fabric and fabric accessories, n'ui, tsumugi labo, cucuri, and uzu will showcase their products.
Displayed in the special exhibition "Enveloping Patterns" will be the "Matsuzakaya Collection", which is a collection of fabrics from various regions in Japan and overseas, collected by the department store Matsuzakaya since 1931 for designing kimonoes. By exploring the meaning of the patterns found in the collection, they try to approach the lives and feelings of the people which emerge from them, and you can see how the patterns are created and changing along with their richness and variety. On November 21, there will be a lecture on "Nagoya Kuromontsuki Zome (Nagoya black dyeing)" by Takehiro Nakamura, a member of tsumugi labo: a tenant in the Loop 13th session.
For details, please check the official website of the Nagoya City Museum.
■Nagoya City Museum: Special Exhibition "Enveloping Patterns"
Period: October 10 to December 6 9:30 – 17:00 (Last admission 16:30)
Closed: Every Monday (open on November 23, and closed on the following day), The 4th Tuesday of month
Venue: Special exhibition hall entrance, Nagoya City Museum
Admission: General admission: 1,300 yen, Students of college and high school: 900 yen, Elementary and junior high school students: 500 yen
Organizers: Nagoya City Museum, The Mainichi Newspapers Co., Ltd., Nikkei Inc., Aichi Television Broadcasting Co., Ltd., FM Aichi Broadcasting Co., Ltd.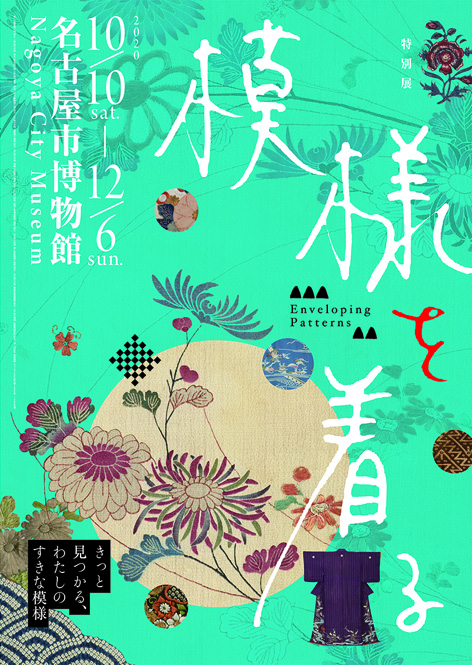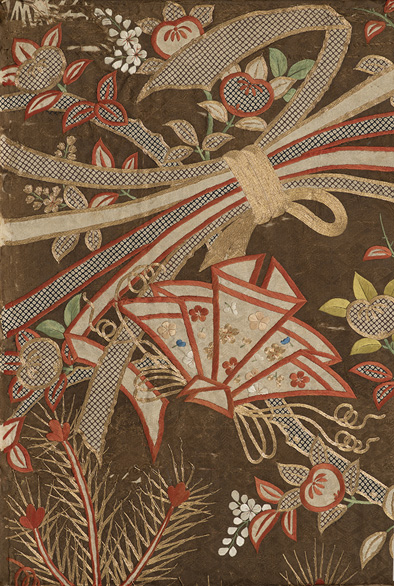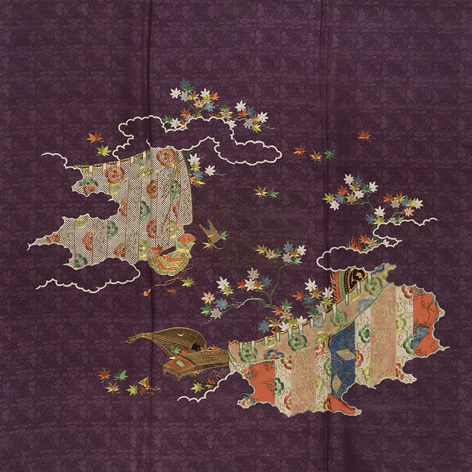 Left: Nagoya City Museum: Special Exhibition "Enveloping Patterns" (Image)
Center, Right: Matsuzakaya Collection