home>
Report: The 7th International Competition "NAGOYA DESIGN DO! 2010"

"NAGOYA DESIGN! 2010", the 7th competition, which was inspired by the vision of "Creative Design City Nagoya", we encouraged young people throughout the world to consider what design can contribute to the ideal society. Imagine yourself ten or twenty years into the future. Imagine the world a hundred years from now. What can design do to preserve our planet, our societies and our species? Under the theme: Design to Empower Tomorrow, we received 1,503 entries from 26 countries and regions. 5 pieces (Grand Prix: 1 award; Division Prize: 4 awards) and Honorable Mentions: 20 pieces were selected. (IdcN)
First Screening
Final Judging (Open to public)
Winning Entries Exhibition
Report: The 7th International Competition "NAGOYA DESIGN DO! 2010"
Theme: Design to Empower Tomorrow
From the perspective of the environment and sustainability, product design is now facing questions such as "Are excess numbers of products being manufactured?" and "Do people truly require the products being manufactured?"
This competition required designers to consider approaches for having a positive effect on our future.

During the 20th century, mankind sought to increase productivity so that people could comfortably use inexpensive and high quality products. This aim itself is not inherently bad. However, limitless production has created a variety of problems. Currently, when considering the concept of sustainability, designers must place emphasis on specific power of imagination for developing dreams for the future. Designers must possess presentation ability for specifically expressing an exciting image of their ideal future society. When reflecting upon the works submitted to this contest, they were more than simple proposals for products. Rather, I encountered works which provided me with new sensations and enabled me to experience the strength of feeling towards the future.

We live in an age in which the future is uncertain. However, through this competition, I strong felt that we can move towards a wonderful world by combining the power of imagination possessed by us all. (Haruhiko Asai/The 7th International Competition NAGOYA DESIGN DO! 2010, Chairperson of the Jury)
Sign Language (Grand Prix)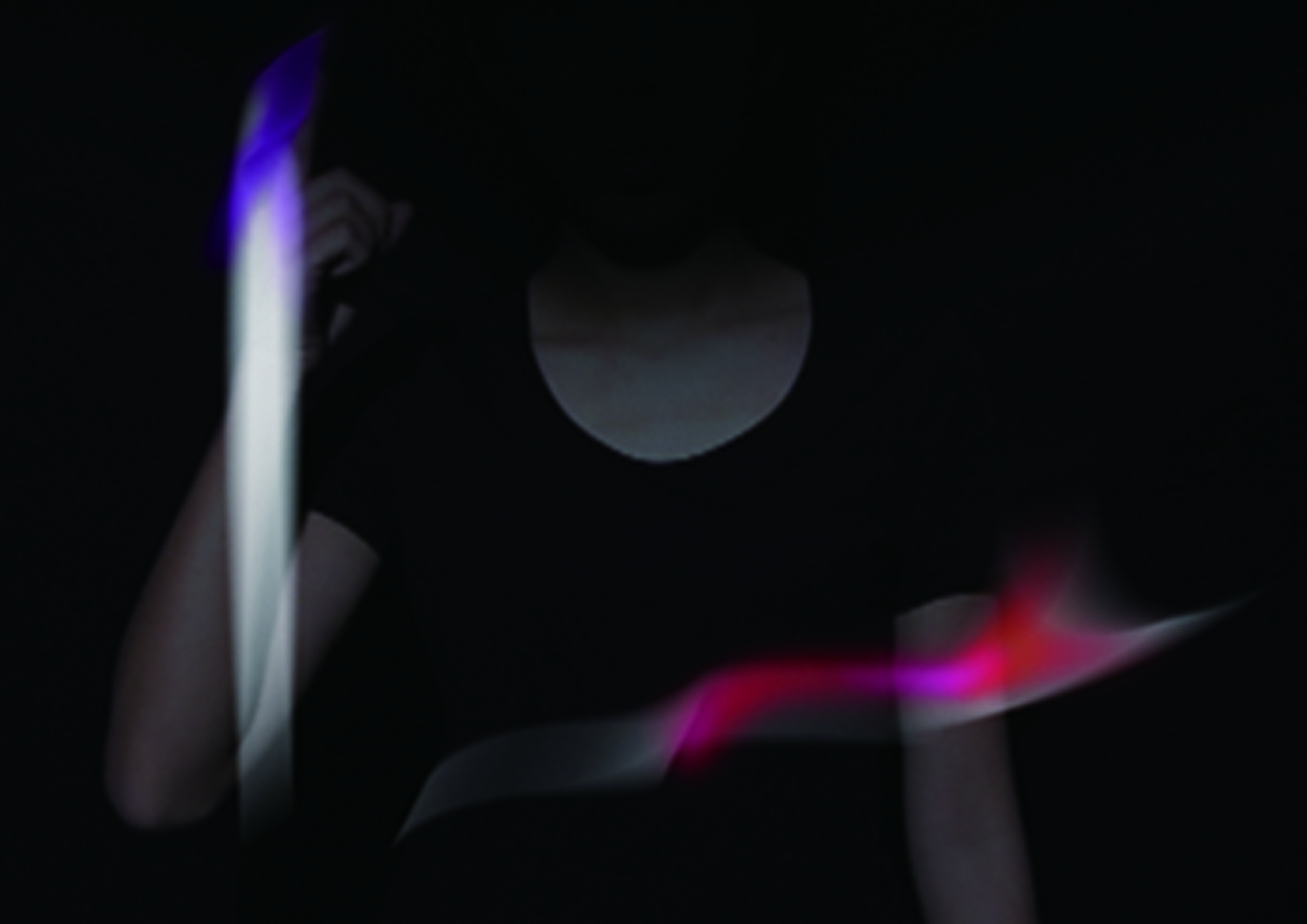 Design: Yuri Yoshida, Japan/In-house designer

Concept
I wanted to use sign language to experience for myself the instant that language is born. Normally, we are unconscious of our use of words as a communication tool. In reality, each one of these words exists individually and each one is reciprocally connected in order to reach listeners. However, we are not conscious of this reality during everyday conversation. When using sign language, the instant that words are emitted can be seen in specific forms by the human eye, thus showing a portion of the true reality of communication. I have promoted this project so that we can feel an unusual portion of everyday, usual communication.
Sign language uses rough gestures instead of smooth sounds. When using such gestures, both the sender and receiver of words attempt to move closer together. This closeness caused me to feel hope in the roughness of sign language. I feel the essence of communication. (Yuri Yoshida)
Judges' Comment
In this work, the designer linked the surprise and emotion which she felt upon first encountering sign language with the essence of human communication. Through the use of images and a book, she beautifully and thrillingly expressed this communication-based concept. By using her design skills, she created a work which visually expresses the movement of life which is contained within language. The work urges viewers to reconsider the world in which we live.
 In the 21st century, the required form of design is one that provides viewers with a new perspective regarding events which take place in everyday life. In this respect, the Grand Prix work is an outstanding proposal which greatly expands the possibility of design.
International Competition "NAGOYA DESIGN DO!"
NAGOYA DESIGN DO! is an international design competition that is open to the whole world. The competition seeks to develop the potential of young designers and to enable exchange between designers. NAGOYA DESIGN DO! was started in 1998 and has been held every two years.
(First appearance: 2010 IdcN Annual Report/June, 2011)

*Please visit Nagoya Design Do! 2010 official website for award-winning works and judge's comment.