home>
Electric Media: The Age of Radio

IdcN Collection Exhibition Series vol.24
Electric Media: The Age of Radio
In America in the 1920s, advances in mechanical technology and means of communication led to the widespread adoption of a new media—the radio. In 1929, Edwin Howard Armstrong developed FM radio, which mitigated noise and interference and provided improved sound quality over AM radio. At the same time, radio was steadily transforming from a medium mainly for government announcements and product advertisements to one that offered more entertainment programs featuring comedy, dance, band, popular music, etc.
During the world-wide Great Depression sparked by America's economic downturn, music from the radio playing on city streets lifted spirits and gave people hope. Interest in, and demand for, the radio rose dramatically. In 1925, only 10% of households owned a radio. In the 1930s, this had risen to 85%.
The radios of the time included many new materials, and product designers created increasingly attractive products. In the world of entertainment, the introduction of electronic sound, such as in movies using radio-sourced audio, sparked a major technological revolution. With the launch of fan magazines such as Radio Stars and the construction of Radio City, home to the radio broadcaster NBC Studios, the early 1930s saw radio becoming firmly established as a major media presence that exerted tremendous cultural influence.
The exhibition showcases radios manufactured in the 1930s and 40s and the work of the product designers who created their designs. It also introduces the social milieu of the period with materials related to movies, music, and other entertainments that drove the rapid growth of the entertainment business.
American Art Deco Collection
The International Design Center NAGOYA houses a collection of American design products from the Art Deco period of the 1930s. In the history of 20th century design, such American design products had a major influence on Japanese industrial design. The collection includes over 2,000 pieces, including graphic art works, furniture, tableware, and a wide array of products that featured in all aspects of people's lives. 
Our Collection Exhibition Series showcases works from the collection based on a theme selected for each show.
■Exhibits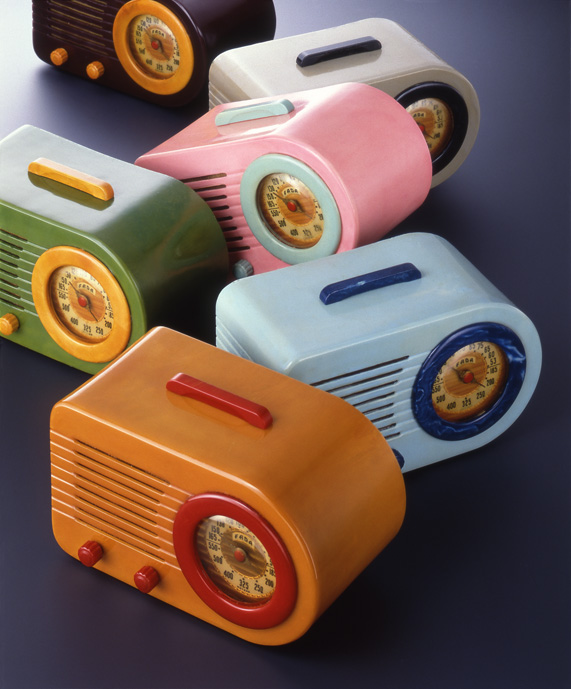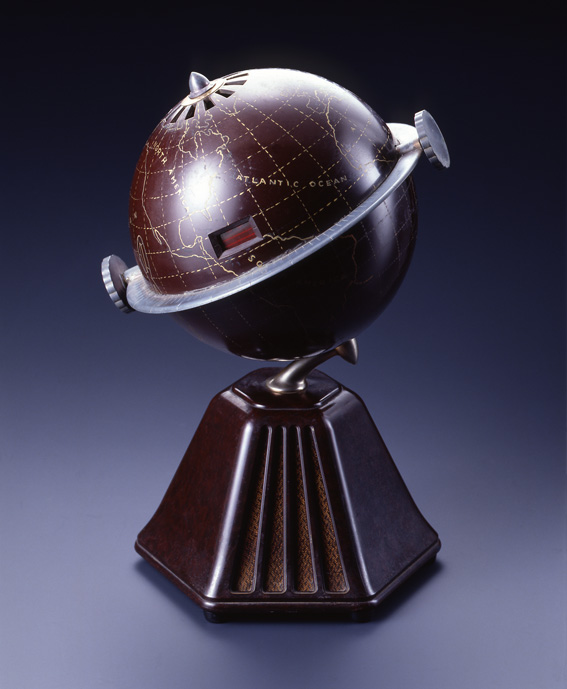 FADA Model 1000 Catalin "Bullet" Radio/Year: 1941/Manufacturer: FADA (Left)
Globe Radio/Year: 1935/Designer: Raymond Loewy/Manufacturer: Colonial (Right)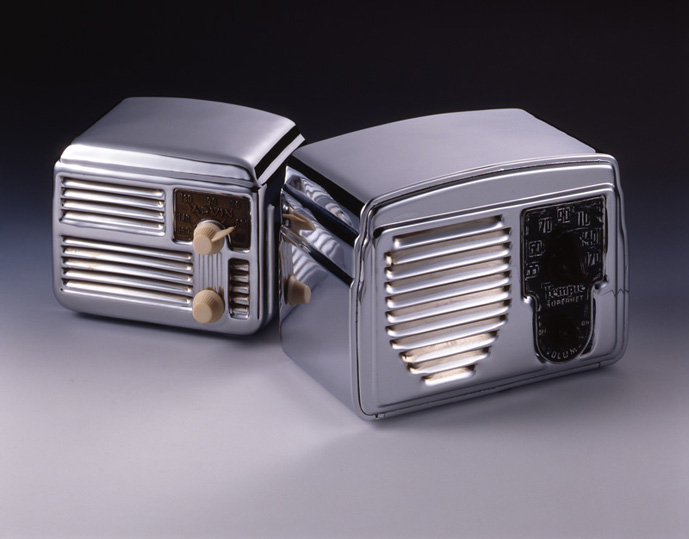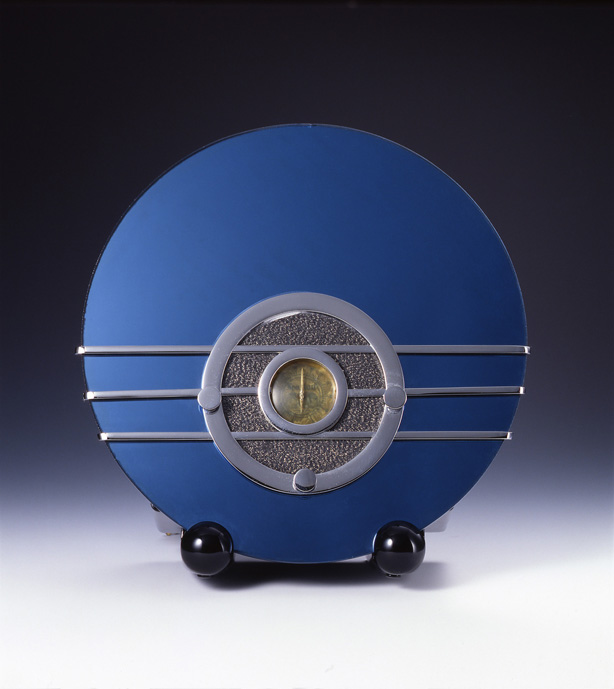 Arwin Radio/Year: 1946/Manufacturer: Arwin, Temple Radio/Era: Early 1940s/Manufacturer: Temple (Left)
Sparton Circle Radio/Year: 1936/Designer: Walter Dorwin Teague, Sr./Manufacturer: Sparks-Withington (Right)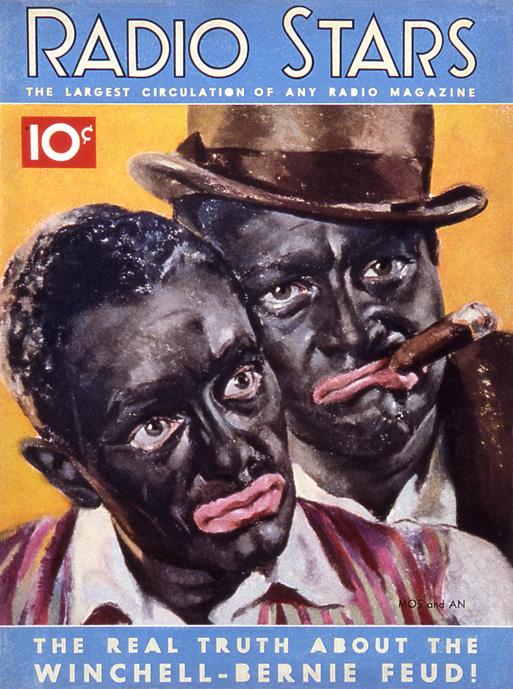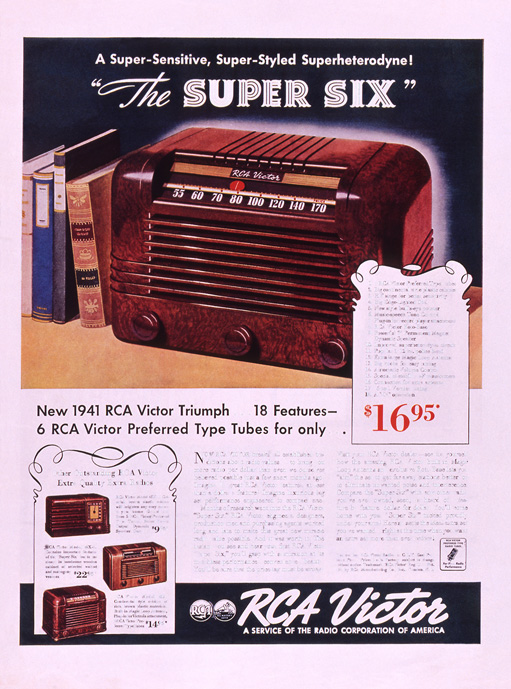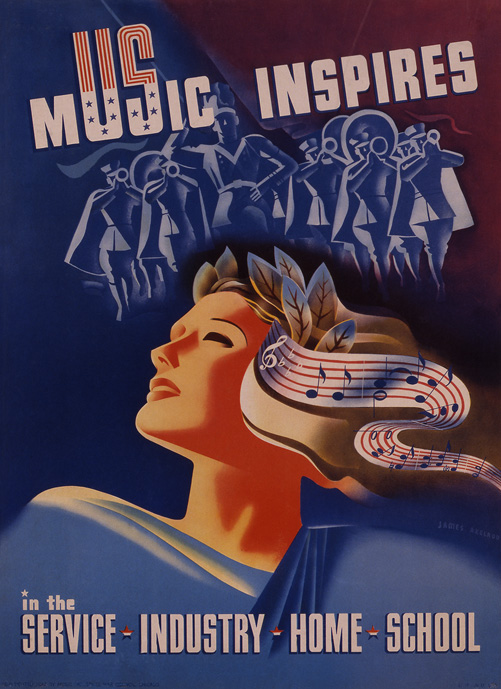 RADIO STARS (Cover page)/Issue: July,1933/Publisher: Dell Publishing Co. (Left)
Magazine Advertisement "RCA Radio"/Year: 1941 (Center)
Poster "Music Inspires"/Year: 1942/Designer: James Axelrod (Right)
IdcN Collection Exhibition Series vol.24
Electric Media: The Age of Radio
Period: August 24 – September 22, 2019
Venue: Design Gallery, International Design Center NAGOYA
Organizer: International Design Center NAGOYA Inc.